A Place with Just About Everything
Nazarene Campground Amenities This campground has been turned into parade central, a lazer tag arena, a concert hall, and even an outdoor movie theater. There's almost nothing that can't be done here. You just have to ask.
The Lake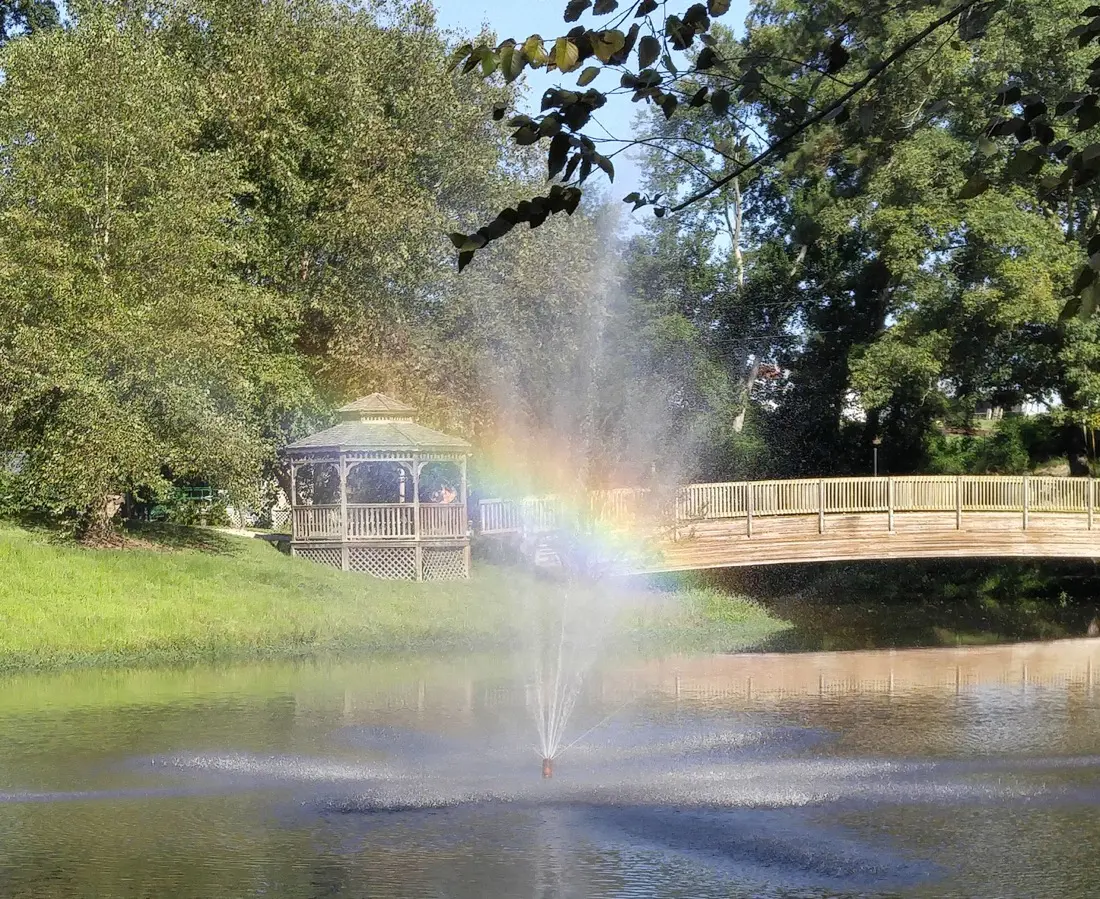 The centerpiece of the Retreat Center's main property is a one-acre lake, which features a lighted fountain. This tranquil setting offers a peaceful and soothing atmosphere for relaxation and personal reflection. Like to fish? Bring your fishing rod along and try your luck around the lake. You'll likely find a good assortment of pan fish and even an occasional bass lurking around.
Paddleboats
Paddleboats are available for guest's use on the lake during the summer season. They will give you a good workout, or an opportunity to enjoy just being on the water.
Peaceful Nooks
Scattered around the lake you will find gliders nestled beneath the shade trees. It's a perfect place to meet with God, have some meaningful conversation with a friend, or curl up with a good book.
Outdoor Volleyball Court
Everyone loves volleyball and especially this court. Everything is in place and ready for a pick-up team or for more serious competition.
Outdoor VolleySquare
A relatively new sport but one that takes a lot of energy and timing. Easy to learn and a great way to burn calories and have fun.
Dodgeball Pit
Dodgeball has been part of the camp history. We have the grandchildren of early dodgeball campers now playing in this specially designed Gaga pit.