A Place Where Food, Faith and Fellowship Meet
Heritage Commons – You and your friends will spend a lot of quality time here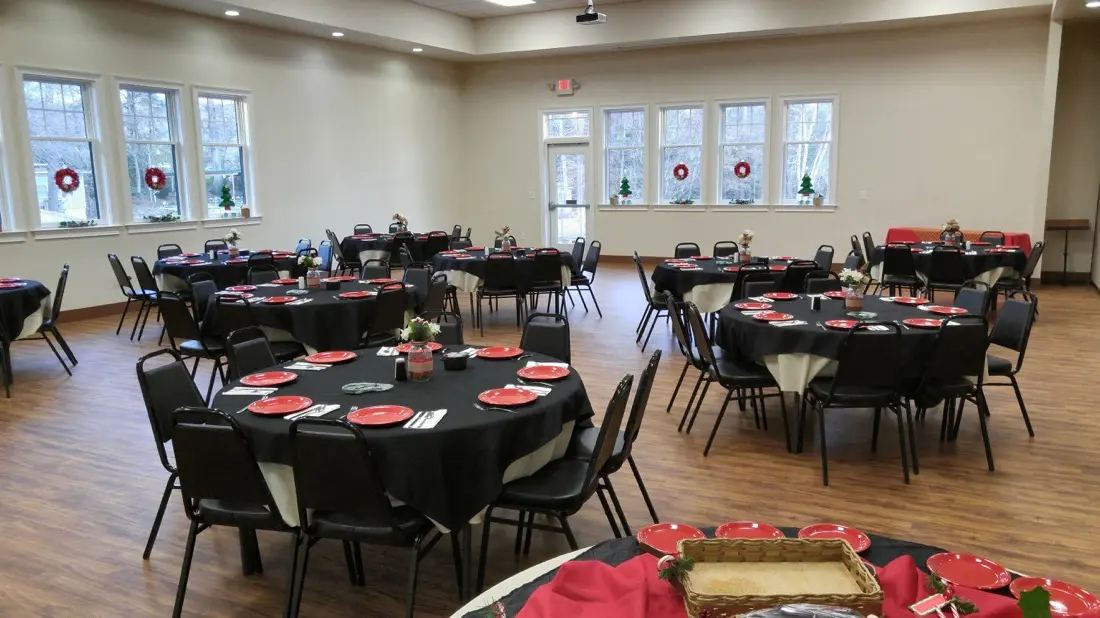 Retreat and Conference Food Service
Located adjacent to the conference/dining rooms is a new full service kitchen and service area. Nothing inspires a hungry crowd like the smell of southern fried chicken, fresh-baked breads and home-made desserts. Walk through the buffet line, fill your plate with home-made goodness and your choice of beverages. One thing is for sure, we know you will enjoy our food service. In fact, great food is our calling card. For exceptional Food Service at breakfast, lunch, dinner and even in-between, let's talk, but not with our mouths full.
You tell us the meals you need. Our Food Service Manager will meet with your Event Director to plan a menu that is customized to the needs of your group. Whether you want good old-fashioned Southern home-style meals, or to spice things up with Italian, Mexican, or Asian cuisine. Burger bash or a sit-down banquet dinner, we can make it happen for your small group or huge crowd.
For more information contact [email protected]
Total seating capacity is 192.
We can provide entire meals, refreshments for break out sessions and after hours fellowship coffee and snacks here in Heritage Commons. We can cater your outdoor function at Creekside Pavilion or to the Amphitheater with its fire pit.