A Place to be Productive
There is a reason you are gathering together. We can customize our space to make it ideal for your plans. In addition to our own on-campus facilities there are also additional spaces nearby, depending on your needs.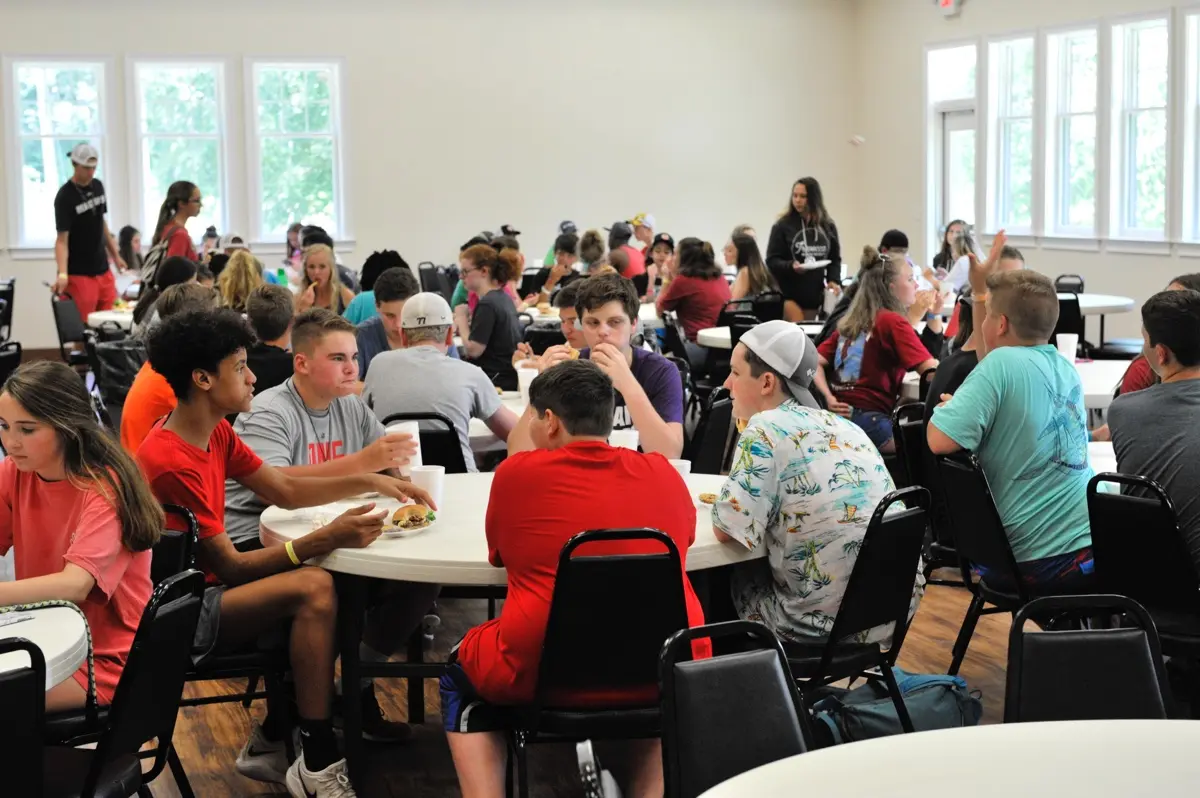 The recent addition of the conference center has made us an attractive option for corporate and business meetings. The conference center can be configured for intimate parties, so you're not lost in a huge room, or large groups needing multi-media access. Located on ground level the serenity of the nearby landscaped pond and bridge-ways provides just the right ambience.
Of course there is the tabernacle, a covered and environmentally controlled facility complete with a giant stage and seating for over 800. From its early beginnings as a shed with a sawdust covered floor to today's multi-functional arena, this special place is at the heart of the grounds.
Need a smaller space? Indoor space for break out groups is available in other additional buildings nearby. Outdoor meeting spaces including include the Gazebo, Creekside Pavilion, and our all season amphitheater carved into a hillside across the pond. It features a fire pit and is a favorite place for teen groups and Bible studies.
In addition to our own on-campus facilities, we also have access to skating rinks, bowling alleys, inflatables, climbing walls and other attractions nearby – just ask us for the details.
Facilities for Corporate & Camp Meeting and Training Conferences
The Tabernacle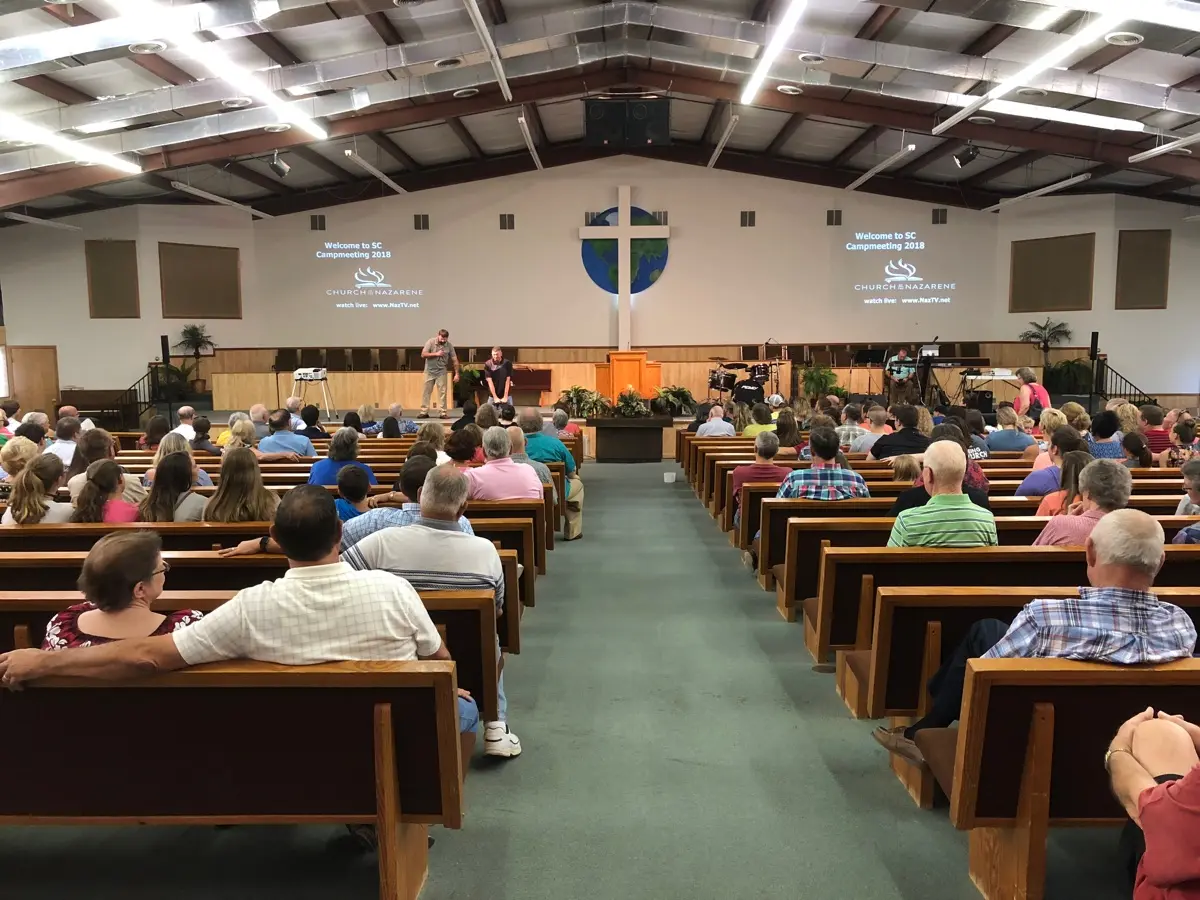 At 10,350 square feet, this is our largest meeting facility, and it can be arranged to seat a maximum of 800 people. It features a theater floor in the main section, and sound equipment is available on-site for use in this auditorium. The rear portion of this facility can be closed off to accommodate groups of up to 250. The building is heated and cooled for year-round use.
Lake House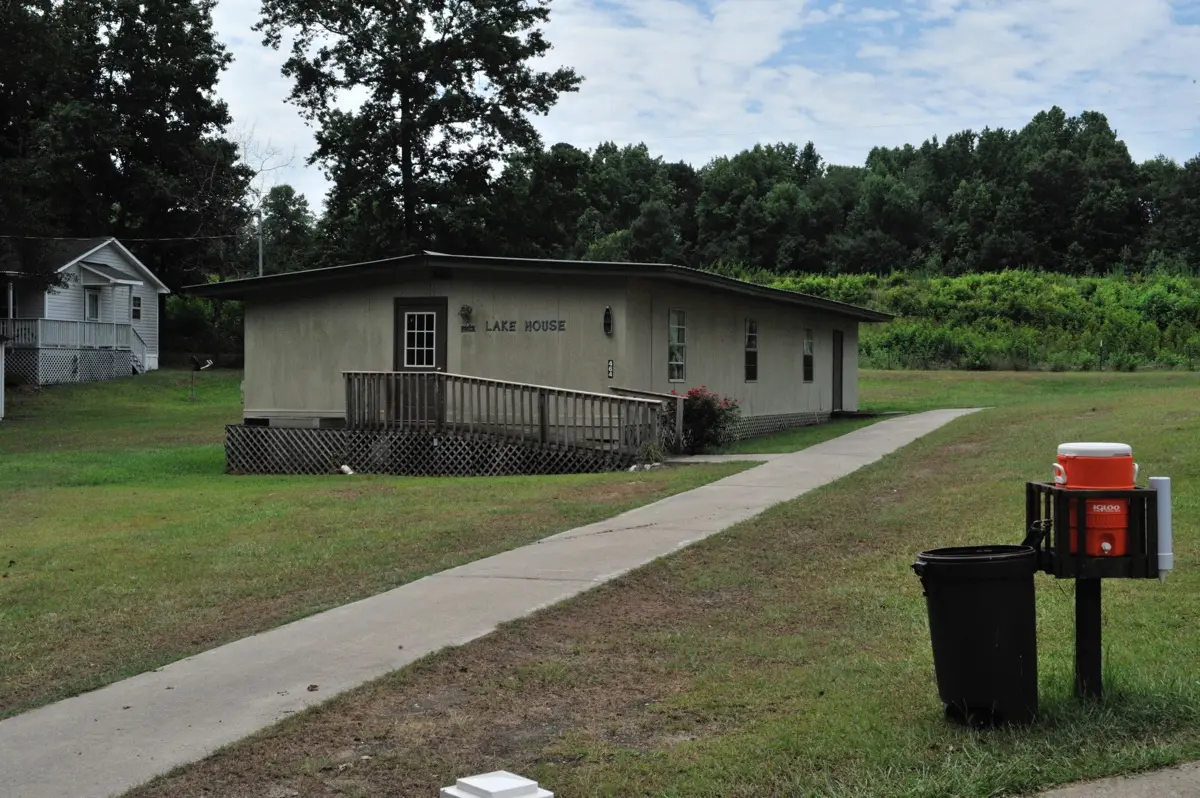 The Lake House is divided into 3 classrooms that will handle class sizes from 20 to 50 people. It can be equipped to fit any need, with tables, chairs and other classroom equipment available for use. Rest rooms are located in the Lake House, and it functions well as a Nursery if your group will have small children attending.
Creekside Pavilion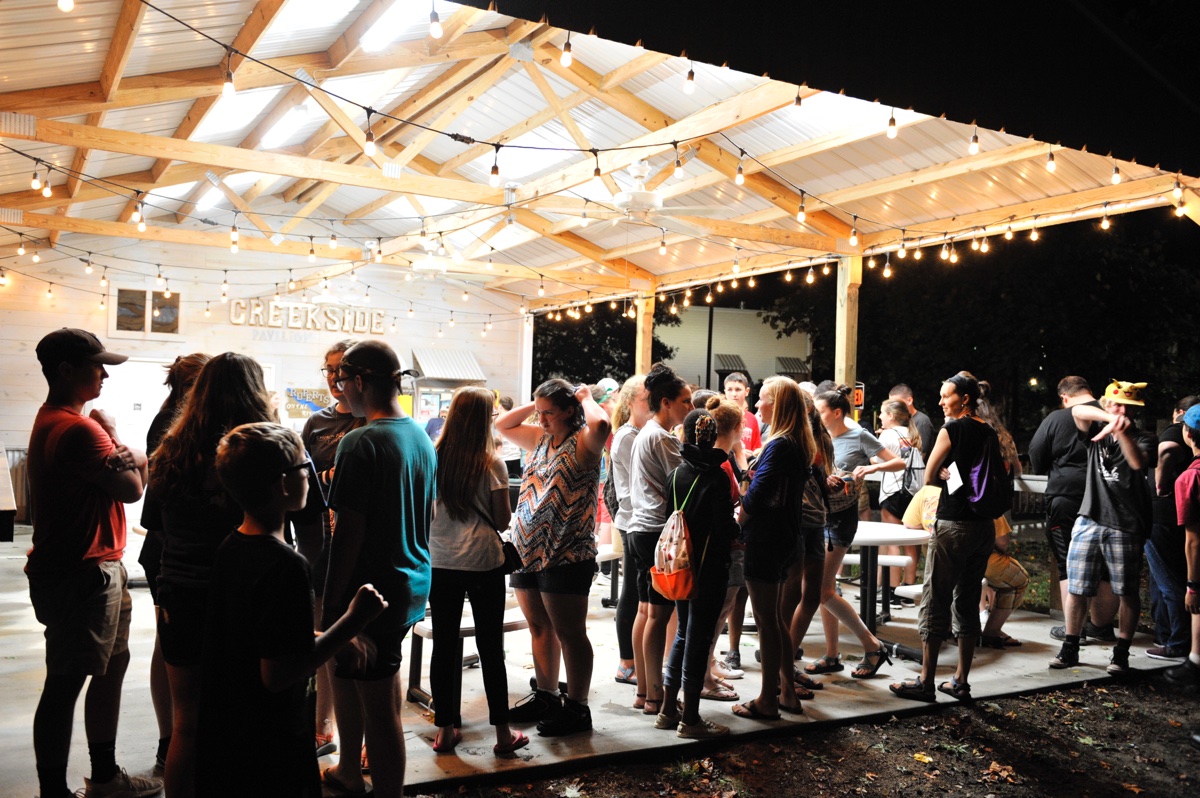 This open-air pavilion beside the creek is a great place for a picnic, refreshments or a meeting in an outdoor setting. Inside are six round tables and three stand-up bars that will accommodate up to 50 - 75 people. This building is lighted and equipped with ceiling fans. It also contains a canteen space that includes a drink cooler, small freezer, ice machine, etc.