A corporate retreat can be an effective productivity booster for your employees. As a matter of fact, these company initiatives are reported to be a better means of improving employee productivity, morale, and disposition than their regular paid vacation.
Loss of morale due to high tension, stress, and pressure at work can breed sluggish and unproductive employees. Without a personal prospect of vacation or even a short break in sight, people can begin to feel the toll of work stress and pressure on them, making them lose vigor, heart, and strength to accomplish the tasks they are expected to complete. Even when your company does offer paid vacations, they may not be quite enough to relieve their symptoms of stress and burn out and address the root of the problem.
Residual stress and the inability to travel even during paid vacation days can prevent employees from fully enjoying their paid time off. This may result in even more stress build-up and a greater loss of productivity within your workforce. All in all, this can impact your business negatively. It doesn't matter whether you own a large corporation or a small business. Employees who feel stressed, tired, and overworked can lead to an unproductive work environment, which can be detrimental to your operations.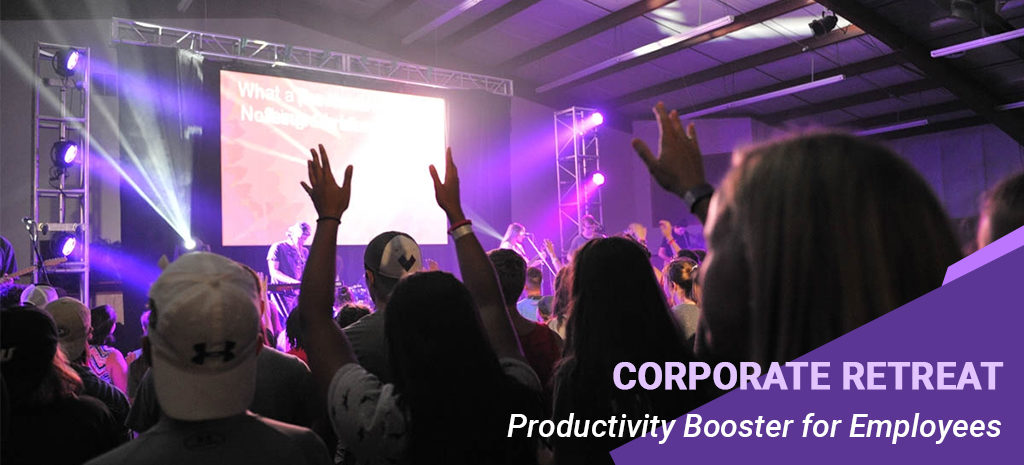 What (if not a paid vacation) can boost employee productivity and morale among employees? The answer: A corporate retreat. Corporate getaways can be the perfect solution to your company's employee morale deficiency as these events can help motivate and revitalize employees' drive to perform well for the company. Here are some unexpected benefits companies can get from corporate retreats:
Gunter Camp is the
corporate meeting space
to visit in South Carolina. This very special place is run by religious and corporate retreat experts who can help you fashion the best retreat experience for your company and boost productivity while rekindling team morale in the workplace.