Wellness retreats are becoming ever more popular as people come to realize the great benefits that they offer to the mind, body, and spirit. Retreat centers in South Carolina are increasingly welcoming programs of this nature, providing organizers with a place that's conducive to all kinds of health and wellness activities, including tranquil spots where guests can simply relax, meditate, and stay close to nature. Exactly what do these mindfulness and health and wellness-themed retreats have that ordinary summer camps and holidays do not offer? Read on to know more about spiritual retreats and their holistic benefits for total healing:
Retreat at its finest
'Retreating' literally means moving back and withdrawing. It is an act of taking out all distractions of daily life so you can experience and focus on other aspects that very often take a backseat because of the busy nature of the modern lifestyle. Activities like exercise, meditation, and eating a healthy, well-balanced diet tend to get ignored in the chaos of daily living—hence the increasing popularity of wellness retreats.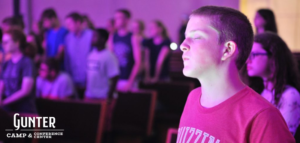 Do wellness retreats work?
Many studies and experiential accounts suggest that even a short-term holistic wellness retreat can offer substantial improvements in a person's physical and mental health. Moreover, these improvements remain apparent long after these programs, which accounts for long-term benefits far beyond the "vacation effect" of retreats and being away from routine activities.
What kinds of wellness retreats work best?
In any kind of self-improvement, the most important criteria you should look at is your heart and your willingness to partake in such activities. Wellness retreats come in all shapes. Some will have strong holistic focus, while others are centered on a particular aspect that attendees would like to correct, such as balancing hormones, correcting sleep patterns, or perhaps losing weight. Wellness retreats are typically characterized by schedules packed with all kinds of wellness activities, relaxation treatments, and time to learn important skills and disciplines that will help retreat-goers maintain the same attitude and routine well after the conclusion of the retreat.
What are the benefits of a wellness retreat?
There are countless benefits to signing up for a wellness retreat. These programs give you time to unwind, focus, and redirect your energies to learning new skills as well as taking up healthier perspectives in life. These programs are excellent pathways to a better life as they not only provide pampering experiences, but also teach you how to maintain a healthier outlook and at the same time train you to act upon these principles by eating healthy, taking time to rest and meditate, as well as keeping active.
Why Gunter Camp?
Gunter Camp
retreat and conference center is one of the most sought-after retreat centers in South Carolina – perfect for all kinds of spiritual and wellness retreats. The facility is indeed a "very special place" of motivational moments, spiritual breakthroughs, and even health and fitness awareness. Through the years, the camp has hosted all kinds of retreats and it is a welcome place for all kinds of personal breakthroughs—spiritual, mental, and physical alike.